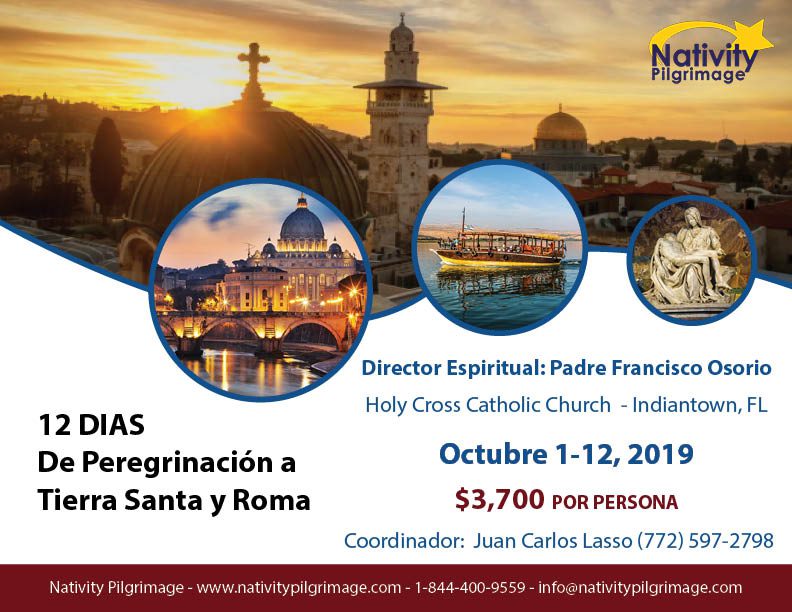 Meeting for the individuals that are interested in this pilgrimage will be October 16th, 2018 at 7:00PM in the Church. Please make sure you bring the filled out application and a copy of your passport. The applications are available for pickup in the Church office.
La reunión para las personas que están interesados de participar en esta peregrinación sera el día 16 de Octubre a las 7:00PM.
Por favor llenar la aplicación y traer un copia de su pasaporte. Las aplicaciones están disponibles en la oficina parroquial.